March Madness is not Just for Basketball!
Tuesday, March 10th, 2015 at 6:30 pm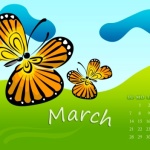 By Guest Blogger, Nancy White
Can it be, March Madness already!
How are You doing so far in your Health transformation? Are you continuing with the same great habits you started in January for your mind, body and spirit?
What positive results have your efforts in your health, weight loss or exercise proved thus far? Are there areas are you still want to make changes in, but need a little help? Contact me for a Free Discovery Session.

Remember, making better choices eating, losing weight, getting more quality rest, personal development, managing stress, exercising, usually takes 21-30 days to make a transition. Use your calendar and find an accountability buddy. It is a fact, you will be 50% more likely to succeed in your endeavors when you have a "cheer leader" or an accountability partner.
You deserve to be the best You! not only for yourself, but also for those around you. Tracking and using your planner, calendar, technology tools to remind you each day, will help to keep you on track. Knowledge, Wisdom and Action will enable you to succeed in every area of your life! Good free app is https://www.myfitnesspal.com/ to help monitor your healthy efforts!
For Your Free Health Wheel Analysis and Healthy Suggestions, Click Here – www.rejvn8u.com
Then your next step is to schedule a Free Discovery Session to review Your Health Wheel and receive additional healthy suggestions from "the healthy cells chick"
Enjoy March, Spring is around the corner! make the best of each day! You deserve it!
Best in Health and Prosperity,
Nancy White – "The Healthy Cells Chick"

————————————————————————————————————————————————
About Nancy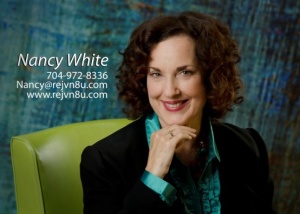 Nancy White is a native of Charlotte, NC. She has a passion for teaching and coaching people to live pro-active, naturally healthy lifestyles. Via her REJVN8U business, Nancy has assisted more than 600 people to improve their health.
Thank you for reading Nancy's blog post!
Please visit Nancy's website for your Free Health Wheel Analysis and Healthy Suggestions Ebook-www.rejvn8u.com. Don't forget to schedule your Free Discovery Session.
Connect with Nancy
Facebook https://www.facebook.com/rejvn8u
Twitter https://twitter.com/NancyWhite21
For Free Organizing Tips to Save You Time – http://tinyurl.com/easyorganizer
Thanks for reading this post. The next step is to click here to experience your Complimentary "Exploration" Session.
Filed under: Empowering Yourself • Nancy White • Personal Development
Like this post? Subscribe to my RSS feed and get loads more!