Tips to Soothe Winter Dry Itchy Skin
Monday, March 2nd, 2015 at 1:34 pm
By Guest Blogger, Nancy White
Are you drinking 1/2 your body weight in ounces of purified water? Not only does drinking the right amount of water help you lose weight, hydrates your cells, glands and organs, it helps you soothe Winter Dry Itchy Skin.
Winter is more challenging for some of us than others, just ask those living in the northern and mid-western States. But what can we do to help our skin besides hibernate for the winter!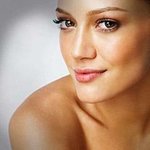 Foods that can promote hydration, elasticity and collagen –
•Avocados – vitamin C + E, monounsaturated fats
•Spinach & Dark Leafy greens – photo-chemicals & foliates help hydrate
•Extra Virgin Olive oil vitamin E, good inside and out
•Fish – Omegas 3 fats strengthen skin cells
•Orange & Yellow vegetables – beta carotene, vitamin A + C help repair body tissue, produce collagen
•Nuts & Seeds – hydrate, promote elasticity, helps regenerate cells
•Water dense Tropical Fruits-cantaloupe, mango, oranges, pineapple, strawberries, raspberries, blueberries, watermelon, grapefruit, all contain skin boosters
•Eggs – high protein helps cell regeneration, contains sulfur & lutein promotes elasticity. For facial, whip egg whites, apply to neck and face. Rinse with lukewarm water.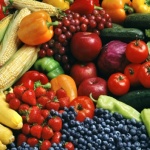 Learn what fruits are GMO by their label code numbers http://tinyurl.com/cfbsqz9 and use organic as much as possible.
Take care of your Skin from the inside out, we will talk more about choices to consider for our healthy skin from the outside in! Remember, you are in control of combating Winter dry, itchy skin.
Best in Health and Prosperity,
Nancy White – "The Healthy Cells Chick"

————————————————————————————————————————————————
About Nancy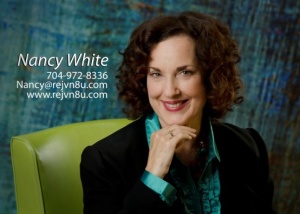 Nancy White is a native of Charlotte, NC. She has a passion for teaching and coaching people to live pro-active, naturally healthy lifestyles. Via her REJVN8U business, Nancy has assisted more than 600 people to improve their health.
Thank you for reading Nancy's blog post!
Please visit Nancy's website for your Free Health Wheel Analysis and Healthy Suggestions Ebook-www.rejvn8u.com. Don't forget to schedule your Free Discovery Session.
Connect with Nancy
Facebook https://www.facebook.com/rejvn8u
Twitter https://twitter.com/NancyWhite21
Thanks for reading this post. The next step is to click here to experience your Complimentary "Exploration" Session.
Filed under: Empowering Yourself • Nancy White • Personal Development
Like this post? Subscribe to my RSS feed and get loads more!