What Month is March – Nutrition Month!
Monday, March 23rd, 2015 at 6:41 pm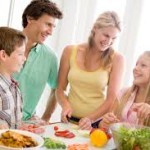 By Guest Blogger, Nancy White
March is National Nutrition Month, since it is in between winter and spring. Winter holidays and hibernating inside during the cold months, have left many of us with more than just cherished memories possibly some unwanted weight gain!
Healthy eating and routine exercise are needed all year round; but many of us need a friendly reminder to get ourselves back on track. You are worth being the best you not only for yourself, but for those who love you! Replace your unhealthy habits with smart healthier choices for a healthier body. Remember to give yourself 30 days for a new transition.

Healthful eating fuels physical activities at every stage of life.
Well-nourished and active children and teens grow, develop, and learn better. Good nutrition also helps ensure a healthy pregnancy and successful breast-feeding. And, healthful eating and active living help adults and seniors feel their best, work productively, and lower their risk for a variety of conditions.
Fitness at every age comes from a lifestyle that includes good nutrition and regular physical activity. The sooner you start the better your health. Ready, Set, Go!
Food and physical activity choices are personal. Try some new recipes or snack ideas. Be prepared and plan ahead so you don't have unhealthy choices.
Foods nourish your body. Being well-nourished means you get enough of the nutrients your body needs. Part of being well nourished also means eating portions of foods just right for you.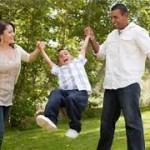 Staying fit means you have a better chance for a higher quality of life, and perhaps a longer one, too.
When you are fit, you:
•improve your mood, reduce your stress, and increase your energy.
•reduce your risk for heart disease, cancer, and diabetes.
•can look and feel your best.
•have the physical strength and endurance to do the things you want to do.
Fitness is your good health – at its very best.
Your Healthy Lifestyle is a Process and Maintaining is also a Process. I would be honored to be part of Your Healthy Lifestyle Process.
Best in Health and Prosperity,
Nancy White – "The Healthy Cells Chick"
————————————————————————————————————————————————
About Nancy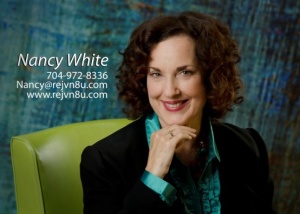 Nancy White is a native of Charlotte, NC. She has a passion for teaching and coaching people to live pro-active, naturally healthy lifestyles. Via her REJVN8U business, Nancy has assisted more than 600 people to improve their health.
Thank you for reading Nancy's blog post!
Please visit Nancy's website for your Free Health Wheel Analysis and Healthy Suggestions Ebook-www.rejvn8u.com. Then, your next step is to schedule your Free Discovery Session. Nancy looks forward to getting to know you and if she may be of assistance to you.
Connect with Nancy
Facebook https://www.facebook.com/rejvn8u
Twitter https://twitter.com/NancyWhite21
For Free Organizing Tips to Save You Time – http://tinyurl.com/easyorganizer
Thanks for reading this post. The next step is to click here to experience your Complimentary "Exploration" Session.
Filed under: Empowering Yourself • Live Your Dream Life NOW • Nancy White • Personal Development
Like this post? Subscribe to my RSS feed and get loads more!