10 Ways to Prove You're Not Just Another Sleazy Marketer
Thursday, June 28th, 2012 at 8:11 pm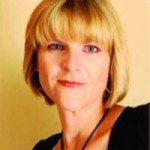 By Guest Blogger, Amandah Tayler Blackwell
Have you ever wondered how to do this?
I don't know about you, but sometimes when you want to start a new, and perhaps, an aggressive marketing campaign, you may worry that your customers and potential new customers will think you're just after their money.
People have feelings and want to know the purchases they make will help solve their problems, whatever they may be.
Business owners who are just out for 'the sale' may be surprised when their business isn't as profitable as they expected it to be. Furthermore, their business may tumble faster than a deck of cards.
Why Are You In Business?
Most people go into business to make money. But according to New York Times best-selling author T. Harv Eker who wrote Secrets of the Millionaire Mind, this mindset will put you out of business in no time.
How do I know this?
Well, I attended T. Harv Eker's Millionaire Mind Intensive a few years ago. He asked the audience, "What business are you in?" Most people shouted answers such as healthcare, psychology, IT, graphic design, web design, sales, etc. His response was, "Wrong! You're in business to solve problems and sales and marketing." It was powerful.
I never heard anyone tell entrepreneurs, small business owners, or professionals that they were in the business of solving problems. Sales and marketing I understood because how else will you let people know about your products and services. But saying that you're a 'problem solver' was another thing.
The truth is you're in the business to solve problems which leads to 'Servant Leadership.' Let's explore how you can embrace 'Servant Leadership' in business.
What is Servant Leadership?
I was introduced to Robert K. Greenleaf's essay "The Servant as Leader" during my Master of Science, Management program at Indiana Wesleyan University in Ohio. He coined the phrase "servant leadership" which means "The servant-leader is servant first… It begins with the natural feeling that one wants to serve, to serve first. Then conscious choice brings one to aspire to lead." Easy enough, right?
To help you embrace the idea of 'Servant Leadership,' here are 10 techniques to assist you with becoming a 'Servant Leader' in your business.
1. Stop seeing people as an ATM Machine. Entrepreneurs and small business owners often focus on increasing profitability and business results, and they forget that customers are human beings. They're not your personal ATM Machine.
2. Give away information and products that have value. People love to receive things for free. More importantly, they love receiving information or products that adds value to their lives.
3. Ask people, "How may I help you?" Not only is this a good way to do market research about your target audience, but you can help people at the same time. Create a "How May I Help You?" button and place it on your website. The next time you send out direct mail, enclose a "How May I Help You?" postcard or have it printed somewhere on your direct mail.
4. Say "Thank You." Oprah Winfrey started the "Thank You Game" on OWN. The purpose is to spread gratitude around the world. Be grateful for customers who purchase your products and services over and over again. Be grateful if your blog/website receives 20,000 or more views per day. A "Thank You" goes a long way.
5. Come from a place of authenticity versus ego. Some business owners and entrepreneurs have egos as big as a football field! Customers and readers can tell if you're being authentic. Keep your ego in check and show people the 'authentic' you.
6. Ask for feedback. Take a poll or survey once in a while. Ask customers and readers what they think you're doing right. Ask them what can be improved. Come from a place of 'Servant Leadership' and show that you want to know what they think.
7. Put yourself in your customers/readers shoes. Provide customers and readers with a magical elixir to soothe their issues. Help them see the 'light' at the end of the tunnel.
8. Get involved in the community. If you haven't done so already, select a charitable organization and partner with them. Or, create your own charitable extension of your business that will serve your community. Give back the community by planting trees or building a playground for kids. Help out with fundraisers or hold a fundraiser. Do something, anything, that shows you care about the community and everyone in it.
9. Develop listening skills. My father used to say, "Everyone hears, but no one listens." He was right. Instead of being in a hurry to check your email or social media networks, take the time to listen to employees, customers, readers, and vendors. Stop multi-tasking! I know this seems counter-intuitive, but multi-tasking can be a liability and not an asset. When you multi-task, you're not paying attention to what it is you're doing. This includes listening to people.
10. Practice being present. Entrepreneurs and small business owners are used to forecasting and projecting 'the future.' But the only moment you have is right now. Spiritual and thought leader Deepak Chopra was featured on the April 30th "Super Soul Sunday" episode on OWN. He said, "All you have is right now. The past is gone and the future is being written in the present." He's right. Planning, forecasting, and strategizing could backfire on you. Stay present and you'll create a better future for you, your employees, and customers.
So…What's it going to be?
Will you see your customers as a means to an end, a sale, or an ATM Machine?
Or, will you see them as human beings who have problems that need solving?
But I promise you if you take a servant leadership position, new customers will become returning customers. They'll refer their friends, families, and co-workers to you. You'll attract former customers back to you and your business.
The choice is yours.
————————————————————————————————————————————————
Bio: Amandah Tayler Blackwell, your "Savvy-Writer," is an adventurous freelance writer, ghost writer, and creative writer. She's an avid blogger and collaborator on book projects and screenplays in addition to writing her own material. Amandah counts among her passions the arts and entertainment, art and design, communication, education, environment and conservation, politics, history, psychology and personal development, advocacy for various causes, and travel.
Thanks for reading this post. The next step is to click here to experience your Complimentary "Exploration" Session.
Filed under: Creating Wealth • Empowering Yourself • Online Marketing
Like this post? Subscribe to my RSS feed and get loads more!