3 Ways to Create Small Business Freedom by Knowing Your Niche
Monday, June 11th, 2012 at 2:39 pm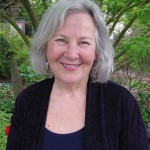 By Guest Blogger, Kaya Singer
Many people decide to start their own business because they want the freedom to do what they love, to be more creative and make a bigger difference in the world. Does this sound like you?
This definitely sounds like me! I began my first business venture for all the above reasons and they are still my main motivations. Ironically, I work many more hours than if I had a job. I don't have a boss, but my clients are like my boss in a way. If I don't provide what they want and need, I don't get paid. It's all about my niche clients. They are my experts.
I love what I do and I can earn more money if I'm willing to do the work involved and overcome obstacles. That's the pay-off for me and for most people who choose this path.
For those of us who've built a business based on our service; coaches, health and wellness practitioners, teachers, writers, technical supporters, and designers to name a few, the important element is to have a very strong niche focus. This will allow you to grow from a small practice to a larger business with many, more income streams.
So many solo-business owners don't get this concept at first because it can feel counter-intuitive because:
• You're afraid you'll get less clients, not more.
• You want to market to everyone; not leave anyone out.
• You're stuck in your money fears.
In truth, if you're like most small business owners, you need cash flow consistently and lots of it! You'll do whatever you need to do to bring in new clients and customers and keep your business hopping.
This is normal and if you really understood how niche marketing worked, it would transform your business. One small, but significant shift and can make a huge difference.
The results are not necessarily immediate, but long-term. As a entrepreneur you have to get past the feeling of putting out fires and build for a deeper, more sustainable business. This is what niche marketing will do for you. Your niche is not your products or services. Those can change.
Your niche is the narrow, but strong community of people who have a problem, need or issue that they want to solve.
When you create a niche marketing plan:
1. Your focus is on empathizing with them.
2. Providing the benefits they want.
3. Giving many ways to offer them valuable help.
If you know your niche and you do just these three things, you will be empowering yourself to build a strong business and be on the road to success.
Are you clear who your niche is? Do you know how to build empathy with them? I would love to hear from you.
————————————————————————————————————————————————
Kaya Singer, author of "Clear Your Focus, Grow Your Business," is the owner of Awakening Business Solutions. An expert at niche marketing, she helps solo-business owners take their business from start-up to profit. Get immediate help with her free video program, Niche 360. Follow her on Facebook and Twitter too.
Thanks for reading this post. The next step is to click here to experience your Complimentary "Exploration" Session.
Filed under: Creating Wealth • Empowering Yourself • Online Marketing • Personal Development
Like this post? Subscribe to my RSS feed and get loads more!