Hello, my name is Joy Bing Fleming, MBA, CC. I'm an Online Marketing Coach & Strategist.
My specialties include: Online Marketing, Social Media Marketing Strategies, Social Media Management, Blogging Strategies, Email Marketing / List Building, Search Engine Strategies, Affiliate Marketing, and more!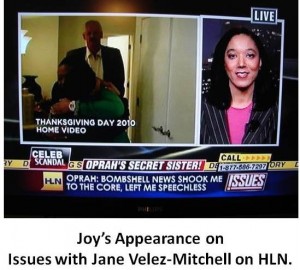 Our website, http://LifePassion.net is ranked in the Top 1% of all websites (per Alexa.com).
My Twitter account, @JoyBing, has over 60,000 followers, and it has a Twitter Grade of 100 out of 100 (per TweetGrader.com).
Also, my blogging strategies led to my appearance on the National TV show – Issues with Jane Velez-Mitchell.
However, my career started out on a completely different path.
Back in 1996, I earned a Bachelor's Degree in Accounting from Clemson University, and I went on to earn my MBA from Winthrop University. While attending graduate school, I began working as an Accountant in Charlotte, NC; however, I found myself unfulfilled, unsatisfied, and extremely unhappy in "Corporate America". I began to hate getting up everyday. I knew there was something better for me out there.
I began to think about my true passions in life. I always loved to teach, encourage, and inspire others. So, I decided to empower 1st time home buyers.
I became a Real Estate Broker in 2003, and that provided me the opportunity to educate and encourage 1st time home buyers. Some of my clients never thought they would be able to buy a home in their lifetime. It was wonderful to see their dream of homeownership become a reality. As a Real Estate Broker, I coached my clients through the home buying process and even assisted them with other areas in their life. Coaching was something that just came naturally to me. That led to me becoming a Life Coach & getting certified through the Life Purpose Institute.

In 2007, I began learning about online marketing because I wanted to use the internet to market my life coaching business. After testing out different strategies & learning what works & what doesn't work, I developed a Results-Oriented Business Plan for Online Marketing/Social Media. When I implemented these strategies, my whole business changed. I quickly had a top ranked website, an international coaching business with clients all over the world, and I was even featured on National TV (due to a blog post).
After experiencing these exciting results, I became very passionate about online marketing & I wanted to share these strategies with others. So, I decided to specialize in Online Marketing Coaching along with my amazing business partner, Keith who specializes in Personal Development. This allows us to support, empower, and help others realize their personal & professional goals. It's so rewarding to see our clients' lives & businesses transform and to see them reach their fullest potential. My purpose is to use my knowledge, experience, and enthusiasm to empower and inspire others to discover their passions, fulfill their dreams, and take their business to the next level.
Now, if I can't sleep at night, it's because I'm so excited for the next day to arrive. I can't wait to get up, so I can teach, motivate, and inspire someone else. I love helping others.
You can visit:
I hope my story has given you some encouragement to follow your goals in life.