Are You Calling Yourself an Expert?
Thursday, June 14th, 2012 at 8:30 am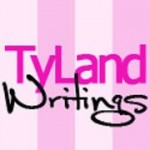 By Guest Blogger, Tyjuana Wilson © 2012
Finding one can be thought of as a godsend in some cases. Becoming one gives the unspoken right to teach, lead and coach. Too bad those who call themselves experts, are anything but.
Or are they?
Is the term "expert" relative? Are people too egotistical for their own good? In my quest for those who measure expertise, I am convinced that anyone who can persuade others into believing they are an expert in their field, is in fact an expert…in persuasion. The University of Texas at Austin offers the following four characteristics of experts:
● Expertise takes time to develop
● Experts see the world differently from novices
● Experts have skills that novices do not
● Expertise is domain specific (source: http://homepage.psy.utexas.edu/homepage/Faculty/Markman/PSY305/PDF/Expertise.pdf)
Let's explore each characteristic. Most will agree that time is important. One cannot simply wake up and declare "I'm an expert". When someone carefully gives time to their craft, they are doing the community he or she serves a vital favor. They are telling the world that they understand success is a marathon and not a relay race and no matter how long it takes them, they will get to the finish line so that they can truthfully assist others.
Seeing things differently (and unlike a novice) is something that should come with time. If study hours and weeks of formal training leads to nothing more than agreeing with everyone else…where does the expertise come in? Where are the challenging questions and game-changing actions? Get going on these, and you should be on your way to becoming an expert on your field.
The skillset will come with seeing things differently — in time. Again, studying and applying the studies into real-life work could only yield skills that help separate the potential expert from the novice. In today's ever-changing world, one cannot have a complete skillset, however.
Domain-specific learning, with time — while seeing things and using skills unlike a novice — will put you in the forefront of your field. An attorney who studies less general law and more, for example geriatric care, would make a great expert for a senior care center. For business owners, this is why finding a niche is important: it's not enough to generally sell products and services, not anymore. Need a niche idea? Study. And study some more.
The key is to never stop learning. In summary, to me, an expert is one who refuses to quit learning. He or she makes learning a routine event, like brushing teeth.
How are you feeding your mind?
————————————————————————————————————————————————
Tyjuana Wilson is a freelance writer, copywriter and consultant who provides to small business owners: articles, press releases, website/blog content, newsletter copy, and more. More importantly, she is also watching her 14-year-old diva, Tyra, grow before her eyes. Click here and check out Ty's e-book, "What to blog about…" for free.
Thanks for reading this post. The next step is to click here to experience your Complimentary "Exploration" Session.
Filed under: Creating Wealth • Empowering Yourself • Online Marketing • Personal Development
Like this post? Subscribe to my RSS feed and get loads more!