Get access to our Social Media 101 Training Site which includes the Video Recordings of our friendly & comprehensive 5 week Online Marketing Course.


The 5 week course covers: SEO (Search Engine Optimization), Facebook Marketing Strategies, Twitter Marketing Strategies, Blogging, List Building, & Sales Strategies.


After implementing all the strategies from the course, you can expect to experience the following results:

Have a Top Ranked site on Google, so customers will be able to find you online
Increase the traffic to your website (without spending thousands of dollars on SEO or pay per click ads)
Constant flow of "warm" leads/prospects (50 – 100+ new leads per day)
Convert Prospects into Paying Clients
Grow your Online Following / Build a Bigger Buzz
Expand your Business & Generate a Consistent Stream of Paying Customers
Boost your Business Bottom Line
International Exposure
TV appearances, Speaking Engagements
Client Results
Verena Martin – http://southparkhypnosis.com- traffic rank increased 91% in 8 weeks!
Roni Faida Clark – http://the-travel-guru.com/- traffic rank increased 73% in 8 weeks!
Dina Marais – http://coachingself.com – traffic rank increased 77% in 5 weeks!
Dr Crystal Green – http://askdrcris.com – traffic rank increased 83% in 5 weeks!
You deserve the best! We're going to set you up for success!
Video Recordings of the 5 week course – $2000 VALUE
OPTION 1
:
Get $2000 worth of training for $197 (this is a 90% discount).
CLICK HERE TO SELECT THIS OPTION
– Note: You will first be asked to create a username & password. Then you will be taken to the payment page. Once payment is made, you will be given immediate access to the
Social Media 101 training site
.
60 DAY MONEY BACK GUARANTEE
OR
OPTION 2:
Get $2000 worth of training without having any out-of-pocket expenses.
We worked hard to find a way for you to
get access to all the training without incurring any out-of-pocket expenses.
It takes 3 simple & easy steps.
Step 1 – Become an affiliate. It's FREE to join our affiliate program. CLICK HERE TO JOIN! You will be given a unique affiliate link, and you can start earning commissions immediately! Each time you refer the Social Media 101 program to someone & they use your affiliate link to purchase it, you earn $90.
Step 2 – Refer this program to just 3 people who purchase it, & you'll earn $270 in commission.
Step 3 – Use your earned commission to get the program (for $197) with your affiliate link! This way, you get the entire program without any out-of-pocket expenses, & you'll even earn an additional $90 commission on your own purchase. So, you get all of the training & you make a profit too. It's that easy!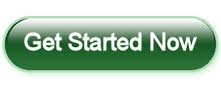 If you have questions, please send an email to Joy@LifePassion.net