5 Steps to Self-Motivation and Personal Excellence
Monday, March 26th, 2012 at 12:42 pm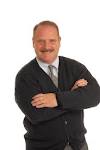 By Guest Blogger, Dr. Michael Provitera
Have you been doing what you always have done and getting what you always have got? If you answered yes to this question, then you probably have been on the right track but the track is set on the wrong field. There are so many people that feel like they are doing the right thing but often find that they could be doing better. Instead of doing the right thing, consider doing things right. People often learn about business, strategy, total quality, six sigma, and a host of human resource practices but they cannot apply what they have learned to their daily life. Gaining knowledge is key to your success. In fact, Ben Franklin has been quoted for saying that: "Your best investment is to pour your purse into your head, and no one can take it away from you." In my fifteen years as a Wall Street executive coupled with my doctoral lectures in organizational behavior, I have found that the principles of self-motivation are based on five steps to personal excellence.


SET STRETCH GOALS
Goal-setting is something that we do naturally each day. We often make a list of things we need at the grocery store and then we check them off in isles to ensure that we do not forget something. This is a great strategy for goal setting but many of us do not do this for ourselves. Create a Things-To-Do-List and use this list to set monthly, weekly, and daily goals. Then prioritize your goals by placing an A, B, or C next to the goal to indicate the level of priority. Attempt to accomplish the high priority items but leave the low priority items on the list so that you can address them when you have time. Then, list some obstacles that you may have to overcome to accomplish your goals. All goals come with some type of obstacle. Check off your goals as you move toward personal excellence. Setting goals is so powerful and missing this step may leave you always getting what you have already got.


DO WHAT YOU LOVE
Many people are doing something different from what they originally sought out to do. Look at Joy Bing Fleming, one of the most successful Life Coaches that I have ever met. After being very successful in real-estate, she realized that her dream was to not only find the American dream house for people but also to find what people dream and help them get it. You too have to spend a great deal of time thinking of what your life-passion is and then go out and make it happen. Start your day with ideas that help you begin the life that you would like to have. Then, work your day job until you fulfill the requirements to do what you love. I worked on Wall Street for fifteen years always knowing that I wanted to be a professor. After ascertaining my doctorate, I began my first full-time job as a professor at Saint Peter's college in Jersey City, New Jersey. I made it happen and you too can do the same. One of the most important attributes of people that achieved personal excellence is that they are doing what they love.
CREATE WIN/WIN SCENARIOS
A win/win scenario does mean that you always win. It means that you let others win too. Collaboration is key in any successful endeavor. The many people that I have met as a recent published author have opened up a cadre of opportunity. Many people that I have met believe in the saying from the movie "Pay It Forward." For instance, after speaking with Joy Bing Fleming, the successful Life Coach, she offered to host this blog for me on her website that reaches thousands of people that care about success and motivation. You cannot find self-esteem in a closet and you have to find your self-esteem by working with people. We all need followers and in some ways we are also great followers at one time in our life and that gave us the ability to lead others. When you think of your success, I bet you will remember someone that let you win while they won too. The key thing to winning is to think of all the people that win when you win—take a good look at the people that you care about—and win for them. Being aware of your ability to share your wins will inevitably help others to win too.


REINFORCE YOUR SUCCESS
Either people are so good at rewarding themselves that they become a selfish rewarder with sacrifice or they do not reward themselves enough. Which one are you? Rewarding your success is the third step to reaching personal excellence because without an incentive we lose interest. Be so creative with your rewards. You deserve it. Little accomplishments, little rewards. Big accomplishments, big rewards. Success is imminent for you if you keep at it and work hard. Burn the midnight oil, go the extra mile, sleep very little. Do what you have to do to succeed. Get help. Hire a coach, a motivational expert, or someone else with experience in what you are trying to accomplish. Build relaxation into your plans. Remember to reflect on your success. Spend a few minutes before retiring for the evening thanking yourself for the good things you did to improve that day. Spend an hour each week reflecting on your current accomplishments while planning your next week. Spend a week either alone or with your family to rejuvenate and prepare to get back on track so you can accomplish more than you imagined. The things you do on your to-do-list begin to design the life that you desire most.


BECOME A "MASTER" OF SELF-MOTIVATION
Mastering self-motivation is not about you. It is about your entire being. When you were about to be born, you had it made, you ate well, you were nice and warm, and you were able to move around with ease. When it came time to be born, you did not say wait a moment, this is fun, and I want to stay a few more weeks. No? You were ready to move on because your internal being was driving you to do so. The same thing goes with habits and doing things certain ways. You need to grow and learn. In reality, it is hard to change but with a self-motivation you can change. Self-motivation is self-initiated because it puts you on the right track and keeps you on it. You are choosing your path, and making the necessary choices that are important for you. The key thing to do is to learn as much as you can about motivation and then as Frank Sinatra once said "Do it Your Way."
You can do it. I know you can. My job is to get you to believe that you can.
————————————————————————————————————————————————
Dr Provitera's Bio
Dr. Provitera is the president of his company called Motivational Leadership Training, located in Ft. Lauderdale, Florida USA. In this capacity, Dr. Provitera consults with both large and small organizations, individual executives, as well as educational and governmental institutions. In 2012, Dr. Provitera will be offering speaking events at universities and organizations across North America and throughout the world.
Contact him at http://docprov.com and let him share his success with your success.
Dr. Michael Provitera is the author of Mastering Self-Motivation which can be bought on Amazon.com, Barnes & Noble, Books-a-Million, and many more stores where books are sold.
Dr. Michael Provitera
Office: 954 438 9566
Address: PO Box 821653, Pembroke Pines, Florida 33082-1653
Email: docprov@msn.com
Website: http://docprov.com
Twitter.com/Docprov
Facebook.com/Doc.Prov
Thanks for reading this post. The next step is to click here to experience your Complimentary "Exploration" Session.
Filed under: Empowering Yourself • Goal Setting • Live Your Dream Life NOW • Personal Development • Positive Thinking
Like this post? Subscribe to my RSS feed and get loads more!