How Not To Be a Creepy, Spammy Salesperson
Wednesday, April 4th, 2012 at 8:30 am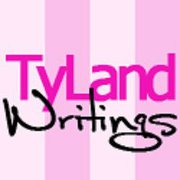 By Guest Blogger, Tyjuana Wilson
You know the type – Their gifts to the world are unsolicited and unwanted. They annoy us so much that you can't even hear or see what they have to offer. We never begin to discover how their product or service just might be what the business doctor ordered.
I understand. It can be quite tempting to send a mass email to everyone in your database or to those who connect with you through social media. All it takes is copy, paste and send. The problem is, many of these types of messages are ignored. There wasn't an established relationship – not even a simple "hello" – and nobody wants just another solicitation.
Instead of just showing up without an announcement, online or in person for that matter, try a tested method that will keep you out of the creepy zone: send a sales letter.
The following is a sales letter created for Lil Ms. Sophia Greeting Cards:
Dear (name),
Your customer retention and customer appreciation is as important to you as it is to us here at Lil Ms Sophia, right? Sure it is (name)! That's why Lil Ms Sophia wants to help you win your customer's repeat business.
Lil Ms Sophia will achieve this by designing personalized handmade "thank you" cards for you to give to your customers. We've been doing this for nearly 20 years and many of our customers have kept cards made for them nearly 10 years ago! Imagine that!
Not only will your customers return to your business, but according to research, giving a customized "thank you" note also leads to the following:
– Clients give you a reference. They will tell a friend!
– Clients give you feedback. Can you say, 'market research'?
– Clients settle payments due to you. They are more likely to pay on time if you thank them for their business (or for paying in a timely manner!) (source: Rediff.com)
What's more, we have business customers whose days become a bit brighter from our cards, but don't take our word for it:
"Thanks so much for the cards! I am sure that my clients will love them just as much as I do! Your service was quick and just plain AWESOME! I will be doing business with you again for sure! Thanks a million times over!" ~ Tramaine Seay of Photography by Tramaine Seay
As you see, (name), a note of "thanks" really does go a long way. Lil Ms Sophia looks forward to helping you retain your customers, and enclosed is our brochure, along with a handmade personalized greeting card. Enjoy!
With many thanks,
Shantel
Shantel was able to get even more creative by including a design with the sales letter. I'm sure you will come up with something for your own business.

Want something tailored to fit your needs? Ask about me (info@tyjuana-wilson.com)
————————————————————————————————————————————————
Tyjuana Wilson is a freelance writer and consultant who provides to small business owners: articles, press releases, website/blog content, newsletter copy, and more.
Find Tyjuana online at:
http://tyjuana-wilson.com
http://facebook.com/tyjuanawilson
http://twitter.com/tyjuanawilson
info@tyjuana-wilson.com
Thanks for reading this post. The next step is to click here to experience your Complimentary "Exploration" Session.
Filed under: Blogging • Creating Wealth • Empowering Yourself • Online Marketing
Like this post? Subscribe to my RSS feed and get loads more!