The Skinny on How to Be Schoolgirl Skinny®: Eat Your Cake and Have Your Figure Too!
Thursday, September 19th, 2013 at 5:41 pm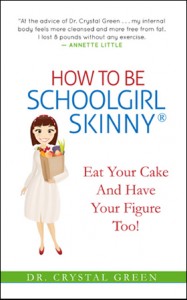 By Guest Blogger, Dr Crystal Green
On Saturday September 21, 2013 a revolutionary weight loss and health management book based on the Schoolgirl Skinny ®Program, will be launched on amazon.com. How to Be Schoolgirl Skinny®: Eat Your Cake and Have Your Figure Too!, is a dietary lifestyle solution developed by Health and Wellness Expert Dr. Crystal Green who was not only able to lose the weight that she had struggled with for years and maintain a healthy BMI standard weight; but she was also able to reverse her prediabetes status. She shares her story of weight loss success and how others can win their weight loss battle and manage health conditions such as Type 2 Diabetes, High Blood Pressure, and High Cholesterol in this riveting new book.
For one day only, on the day of the launch (September 21st), you can receive How to Be Schoolgirl Skinny®: Eat Your Cake and Have Your Figure Too! for the special introductory price of $7.25 (50% off) and receive the 5 Week Challenge Workbook FREE as a PDF download. All you have to do is email Dr. Green at drcris@askdrcris.com with a copy of your proof of purchase including the date on your amazon.com receipt, and you will receive the complementary workbook FREE.
What could be better, two books for the price of less than ½ of one. Remember this offer is only for one day and if that wasn't enough, a portion of the proceeds will be donated to the National Childhood Obesity Foundation. Now let's share with you a little of what you can expect from this great book. Here's an excerpt from How to Be Schoolgirl Skinny®: Eat Your Cake and Have Your Figure Too! And perhaps you may like to watch the movie trailer also.


Enjoy!
Noted below are just some of the reasons that make the Schoolgirl Skinny® Program so effective.
1) Some stated that they were still hungry after a typical meal promoted by a diet or weight loss program. In the Schoolgirl Skinny® Program, you will learn to eat until you are no longer hungry.
You will be more than satisfied with the amount of food that you have consumed after 3 portion meals and 2 small snacks or 4 portion meals and 1 or 2 small snacks per day. Routinely, you are eating every three hours.
Allow your body to trust you by constantly supplying it with nutrition throughout the day.
You will be able to eat whatever you want, whenever you want, from all the foods within the Schoolgirl Skinny® Program. And you will be able to indulge (but not overindulge) in some old favorites without weight gain.
2) Staying healthy costs too much.
In the Schoolgirl Skinny® Program you will learn cost-cutting tactics that promote staying healthy and saving money.
3) Weight lost is likely to be gained back in one to five years.
Once you become committed to my dietary lifestyle solution, you will not gain the
weight back.
To date I am at my ideal weight (BMI standard), which is close to my high school weight—thus the title Schoolgirl Skinny®.
————————————————————————————————————————————————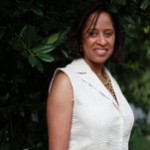 If you enjoyed this blog post by Dr. Crystal Green (aka Dr. Cris, the Dream Life Doctor), you can purchase your copy of How to Be Schoolgirl Skinny®: Eat Your Cake and Have Your Figure Too! by clicking here!
You can also read more from Dr. Cris on her blog at www.askdrcris.com
Thanks for reading this post. The next step is to click here to experience your Complimentary "Exploration" Session.
Filed under: Dr Crystal Green • Empowering Yourself • Live Your Dream Life NOW • Overcoming Fears • Personal Development • Positive Thinking
Like this post? Subscribe to my RSS feed and get loads more!