What I've learned from MLM
Thursday, October 4th, 2012 at 2:30 pm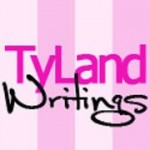 By Guest Blogger, Tyjuana Wilson
For anyone who has ever been in multi-level marketing (MLM), learning moments seem to come with the compensation plan. Personal development, the teachings found in most MLMs is something that tends to stay with you beyond the business. Personal development is known for helping to elevate MLMers as human beings. People swear by personal development in terms of thinking, speaking and living differently.
At least this is what is happening to me. (The purpose of this article is to show a brighter side of MLM, without selling anything!)
Here's what I have learned:
Accountability still counts. In case you're ever in need of encouragement, or a random jolt to get you going, MLM has several ways to keep you on your toes. A weekly check-in, for example, is a time to see what your downline/upline is doing, while measuring your own success.
Reading is fundamental. From Napoleon Hill to Les Brown, MLM relies on reading thought-provoking material to stimulate the mind. Much of what is found in the books can apply to your everyday life, not just in your sales. According to Anne E. Cunningham of the University of California at Berkeley, analytical thinking is improved by reading. "Readers improve their general knowledge, and more importantly are able to spot patterns quicker," she says. As it relates to MLM, this means you're more likely to find more leads and eventually close more sales.
You can never meet enough like-minded people. Having other goal-oriented people in your circle is a great way to make moves in your business. You're least likely to hear discouraging words or have indecisive thoughts transmitted to you.
It easy to understand the correlation between multi-level marketing (MLM) and personal development. You have to keep yourself motivated twenty-four-seven as you try to persuade inform the masses about the benefits of drinking a particular brand of coffee, wearing a popular undergarment or slurping a well-known nutritional shake. Without personal development, my mind would not allow me to try anything new.
————————————————————————————————————————————————
About Ty: I am a freelance writer, copywriter and consultant who provides to small business owners: articles, press releases, website/blog content, newsletter copy, and more. More importantly, I am also watching my 14-year-old diva, Tyra, grow before my eyes. Click here and check out my audio, "Two Things to Blog About This Week" for free.
Thanks for reading this post. The next step is to click here to experience your Complimentary "Exploration" Session.
Filed under: Empowering Yourself • Personal Development • Positive Thinking
Like this post? Subscribe to my RSS feed and get loads more!